At a time when Perth and WA community pharmacies are navigating a path out of COVID-19 and beyond, I was excited to have been a guest presenter and a part of The Pharmacy WA Forum for 2021. The forum remains the leading event in the WA community pharmacy calendar and owing to its continued success the event continues to attract strong support from across the pharmacy community.
After being cancelled in 2020, this year's event was the perfect opportunity to reconnect, and reflect on the challenges faced over the last twelve months, including medicine supply chain issues, new technology, legislation, and a pace of change more rapid than anyone could have foreseen.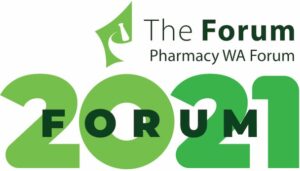 Image credit: The Pharmacy Guild of Australia
Maximising value – tips and tricks to maximise your pharmacy asset
It was great to see so many familiar faces at the Forum and for those who didn't have the opportunity to attend my breakout session, I thought I'd share some tips and tricks that will undoubtedly help you and your business succeed.
Here are my 6 key tips for improving your business:
1. Plan To Succeed
Planning to succeed begins with the preparation of an "Operational" business plan. Develop cash flow and P&L forecasts and understand where you are and where you want to be. Don't be tentative, set your business 'Hairy Bodacious Goals'. Set KPIs to be able to achieve these goals and include your staff, setting them individual KPIs and making them accountable for what you are trying to achieve as a business.
2. Negotiate & Compare
It's important to always be challenging costs within your business to ensure you are not paying a premium to service your business. Having the ability to share and compare with other pharmacies or service-orientated business owners will also hold you in good stead. Consider the following as avenues for savings:
Supplier terms
Finance
Transaction fees and EFTPOS
Insurance
Franchise costs
Accounting/Bookkeeping
Leasing
3. Understand Your Environment
Take a moment to understand your staff. Determine what their best skills are, their experience, their drivers, and the staff dynamic.
Take another to understand your customers. Determine what your customer demographic is, whether it has or continues to be changing, and what their needs and expectations are.
Finally, understand your location, planning, competitors, opportunities, and threats.
4. Run the pharmacy as if it's for sale
It's true, we clean up and maintain anything that we are trying to sell, and a business is no exception. Do so by implementing adequate processes, policies, and procedures. Maximise all revenue streams, minimise all costs centres and only retain your quality staff. Stop using the business as a private 'Piggy Bank'.
5. Branding and identifying your "offer"
It is worth understanding your positioning in the marketplace, by asking a few questions about your business including:
Is yours the correct brand and service offering for you and your customers?
Are you a discounter, full-service, pseudo-discounter, or new form?
How effective is your marketing/advertising?
Do you embrace e-scripts, social media, and/or other digital means?
6. What is your USP?
This is likely your biggest asset, so look after your pharmacy and it will look after you.
You need to understand what you are known for, or best at. If you don't know, then now is the time to consider your Unique Selling Point and use it to differentiate your offering. Consider the following means of differentiation as a starting point:
Convenience and availability
Bio similars & exotic medications
Cannabis
Methadone/CPOP
Healthy foods
Naturopathy
Websters/sachets
Or something unique
About The Business Squad and Paul Rowe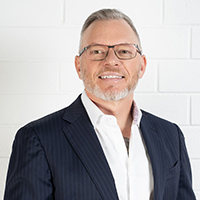 The Managing Director of The Business Squad, Paul Rowe, is well known in the pharmacy sector for his expert consulting and vast industry experience. Paul is a qualified accountant, CPA, licensed real estate & business finance broker, who lectures extensively on business management and has developed several units of course material for Universities across Australia as well as industry groups, corporations, and banks.
Having successfully worked together many times to support the business and financial needs of mutual clients, Paul Rowe, Managing Director of The Business Squad, and Michael Coombes, Director of Southshore Finance, identified a need for an all-encompassing solution for the healthcare sector in WA – specifically pharmacies, physiotherapists, dentists, and medical practices.
If you are looking to plan or finance your WA Pharmacy or Healthcare business, get in touch today.
Feature Image credit: The Pharmacy Guild of Australia WA Branch Facebook Page