With Pharmaceutical Benefits Scheme (PBS) price disclosure biting into margins, there has never been a better time to review your current lending requirements, particularly as interest rates are at historical lows. Banking has never been so competitive, financiers are offering enticement packages to attract new clients – Are you missing out?
Time needs to be taken to work "on your pharmacy" as opposed to "in your pharmacy" and one of the fundamental areas for review is debt funding.
Do I have enough?
Do I have too much?
What is it costing me?
Could I structure my cashflows more productively?
Borrowed money is a commodity similar to labour, plant, equipment, and stock and it needs to be used to the best advantage of the business.
The Importance of Planning
It is one area that consistently requires reassessment in relation to the future requirements of your business. Is there planned expansion, capital acquisitions, investment in technology, or personnel? Do I want to retire in 5, 10, or 20 years? All these plans will be affected by funding decisions made today. Short-term fixes can be counter-productive to long-term goals.
Most pharmacists loathe paperwork, but we must have planning if we are ever to be successful.
The first step in assessing our funding needs is the preparation of a business plan and cash flow. "Oh no, not the old cash flow" I hear you say. "They never work and business plans always end up in the bottom drawer." This can be true but both documents are fundamental to understanding your pharmacy.
The business plan lays out all the expected needs for cash, capital, or any other resource over the next 12, 24, and 60-month time frame. It gives you a map and shows the hazards and road signs to be prepared for.
If you want to buy your premises in 3 years, be prepared. If you are looking to bring on more staff then be prepared. There is no benefit in putting on more staff if you do not have your funding needs identified and in place.
What does employing staff do to the bottom line?
What capital purchases will I have to make?
Can I meet the increased cash flow demands placed on my business?
These are all important questions that you as a business person need to ask and more importantly need to answer. The business plan will identify the needs; the cash flow will indicate the impact on the bottom line.
So be prepared and you will see the benefits in your pharmacy's bottom line. Go forward with your eyes shut and be prepared for a rocky ride. We famously never plan to fail, but often fail to plan. Do not be that person.
About The Business Squad and Paul Rowe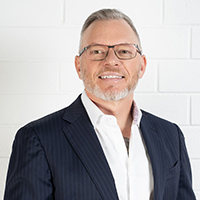 The Managing Director of The Business Squad, Paul Rowe, is well known in the pharmacy sector for his expert consulting and vast industry experience. Paul is a qualified accountant, CPA, licensed real estate & business finance broker, who lectures extensively on business management and has developed several units of course material for Universities across Australia as well as industry groups, corporations, and banks.
Having successfully worked together many times to support the business and financial needs of mutual clients, Paul Rowe, Managing Director of The Business Squad, and Michael Coombes, Director of Southshore Finance, identified a need for an all-encompassing solution for the healthcare sector in WA – specifically pharmacies, physiotherapists, dentists, and medical practices.
If you are looking to plan or finance your WA Pharmacy or Healthcare business, get in touch today.